The Twist and Turn of Doraemon in GTA V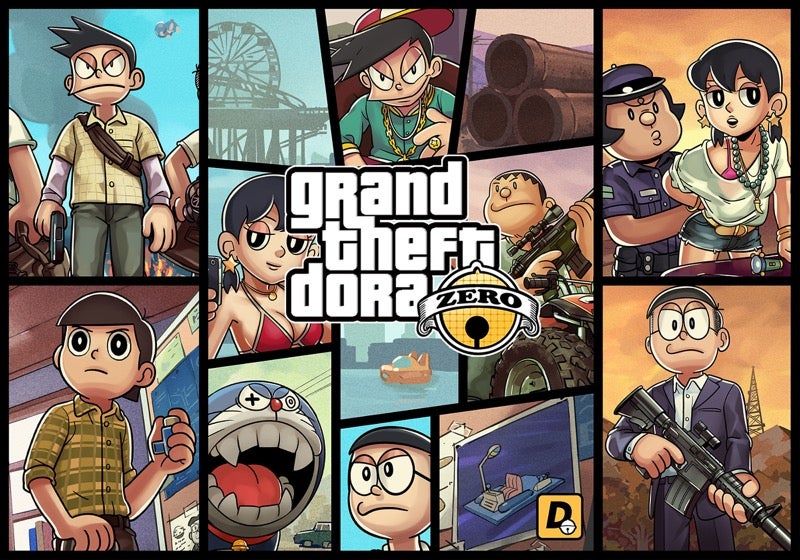 Doraemon is one of the most beloved anime among the Japanese. On the other hand, Grand Theft Auto is one of the most popular video game series. What happens if you put them together?
An artist by the name of EN had created a mash-up in this series of Grand Theft Auto V inspired artwork. He had uploaded the images below to his Weibo account. The image then went on to become viral throughout Chinese forums and Japanese Twitter.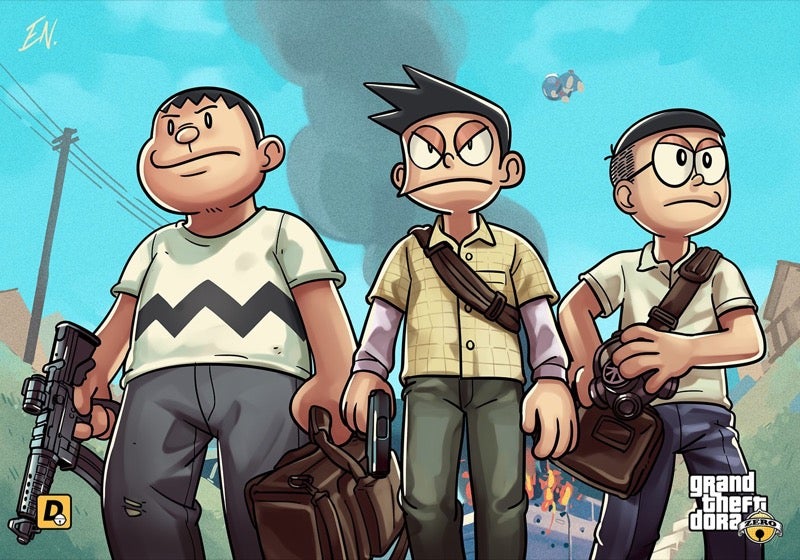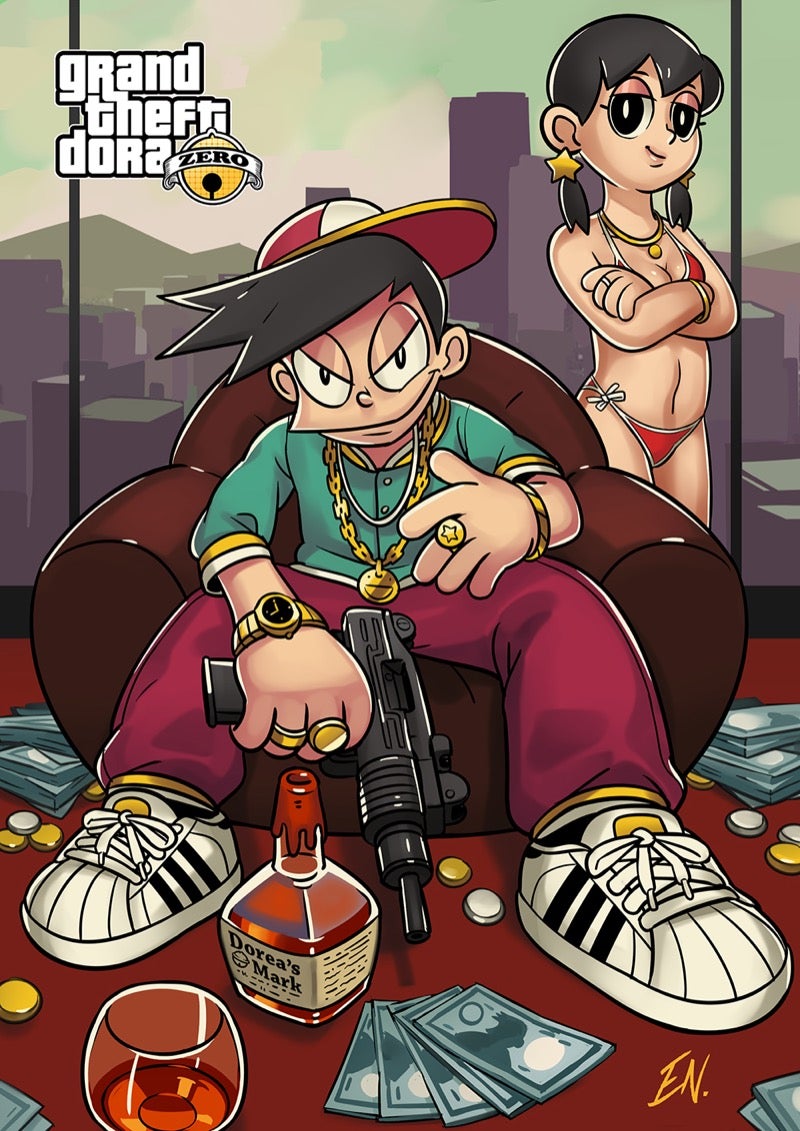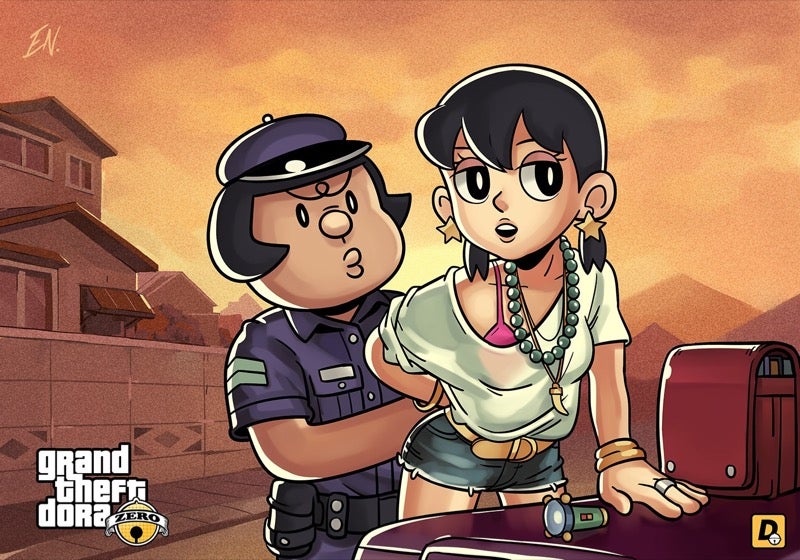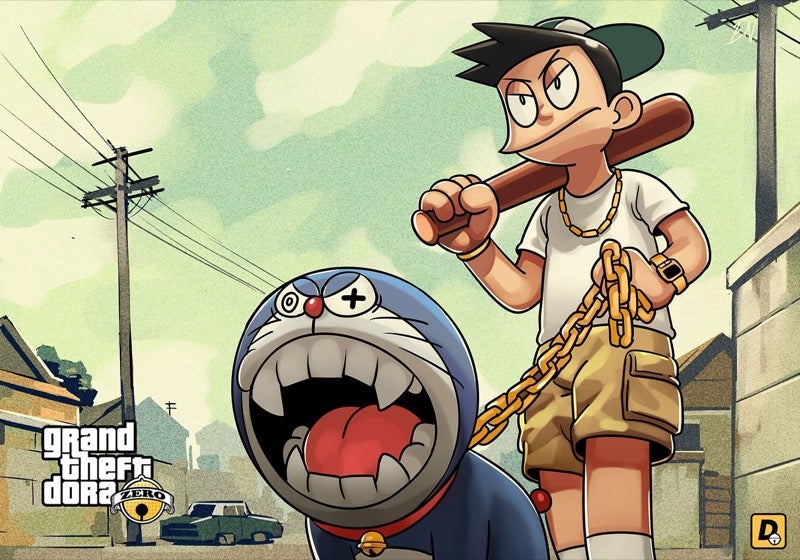 Related Product Links:
Shark Cash Card
PlayStation Network Gift Cards
Xbox Live Gift Cards
Steam Wallet Codes
Source: Kotaku