Watch The Breathtaking 13 Minute Demo of Rise of the Tomb Raider
Perhaps one of the most eagerly anticipated titles coming to Xbox One, Rise of the Tomb Raider marks Lara Croft second adventure in the rebooted series. Gamescom attendees were treated to an extensive demo of the game and were blown away with what they saw. Now, the rest of the world can take in the breathtaking 13-minute long gameplay demo for Rise of the Tomb Raider.
As fans came to expect plenty of hair-raising gameplay from the rebooted Tomb Raider series, Crystal Dynamic did not disappoint as the demo showed off some amazing action sequences that the new Tomb Raider is known for, at the beginning of the demo.
Although the rebooted Tomb Raider was well-received when it came out in 2013, the game had left out one particular aspect of Tomb Raider that fans wanted. And that was the actual raiding of tombs. Well, it seems like Crystal Dynamics had heard your voices loud and clear as the demo trailer gave us a look into the tomb raiding aspect of Rise of the Tomb Raider.
After the whole chase scenario, Lara ends up at the northwest border of Syria. She then went on to do some serious platforming/climbing in order to reach a cave that seems to hold some kind secret way to a hidden tomb.
Breaking the wall to a secret entrance, Lara then walks into the hidden tomb which begins the tomb raiding sequence of the game. As with previous iterations of the Tomb Raider series, fans can expect plenty of platforming and puzzles to be solved in order to complete the tomb.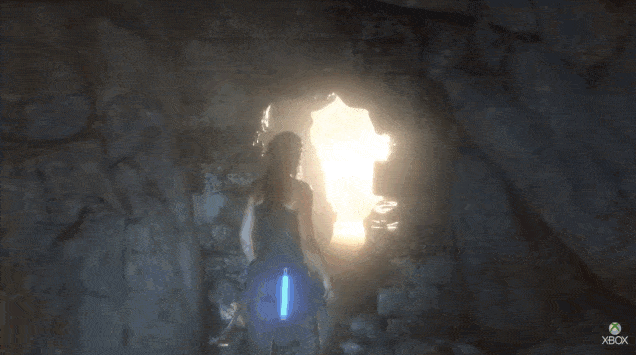 Passing through the platforming portion of the game, Laura then enters into a small cavern that's pretty creepy. This particular sequence should be familiar to Tomb Raider fans or even Uncharted fans as it's the movie-like close-ups that prevalent in modern adventure games today.
Of course, Crystal Dynamic put their touch into it by adding a little surprise.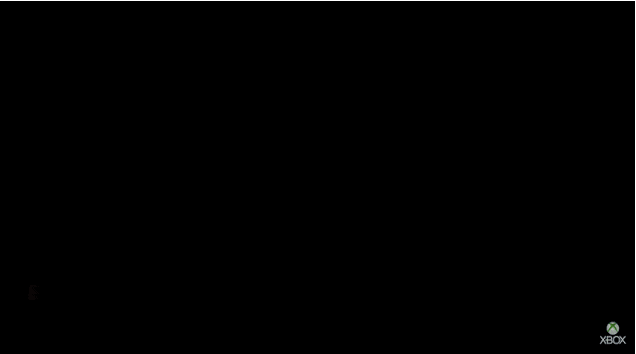 Getting past the cavern, Lara ended up in an area where the puzzle-solving aspect of the game shines. We've seen it in action in the 2013 Tomb Raider, but this time around, the puzzle sequences will really test the players skills as it will be tailor-made for each tomb.
Finally, the trailer showed off more action sequence that's reminiscent of Indiana Jones as Lara escapes the collapsing tomb and stumbling upon another secret of the tomb.
With all that action and adventure goodness packed in Rise of the Tomb Raider, we can't wait for the game to come out and explore with Lara Croft again!
Rise of the Tomb Raider is set for release on November 15th this year and will launch exclusively for the Xbox One and Xbox 360. The game will launch for PC early 2016 and Playstation 4 in later 2016.
Source: The Complete Gamescom Tomb Raider Demo Is Absolutely Thrilling
Related Product Link(s):
Xbox Live Gift Card (Xbox One)(JP)
Xbox Live Gift Card (Xbox One)(UK)
Xbox Live Gift Card (Xbox One)(EU)
Xbox Live Gift Card (Xbox One)(US)
Xbox Live Gift Card (Xbox One)(Other regions)